Tom's
COROLLA

site

This site is dedicated to all 1974 and earlier Toyota Corollas - includes KE and TE models (66 to 74). Parts sources, photos, videos, documentation, etc.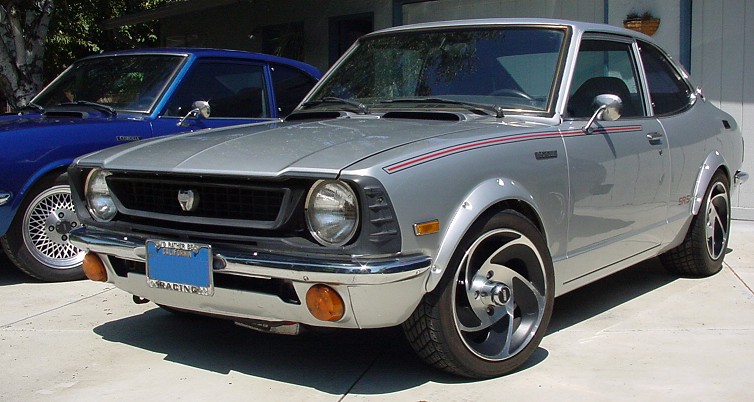 These Corollas are also known as "Levin", "Sprinter Trueno", and nick named "Mango" (coupe models) and "Peanut" (sedan models). This is a personal web site which has been the primary source for old school Corolla owners since 1998. I personally have driven these cars since 1982, and raced them in SCCA from 1996 to 2003. I am happy to answer any questions.
Latest News:
New Responsive Design - HTML5, CSS3, Bootstrap, Modernizr, Jquery Accordion and Off-canvas menu, Ajax/JSON content, PHP/MySQL, and Youtube integration.
Updated parts sources, content, links, photos and videos.
Amazon links help support this site.